There are a lot of options out there when it comes to supplies and tools. Everything from power tools, to hand tools, to paint products. I'm sharing my favorites (that I have tried and used) and what I always need to have on hand. These are also great gift ideas for any DIY-ing friends or family!
Disclosure: This post contains affiliate links. There is no additional cost to you, I receive a small commission on any products you purchase. Read my disclosure policy here.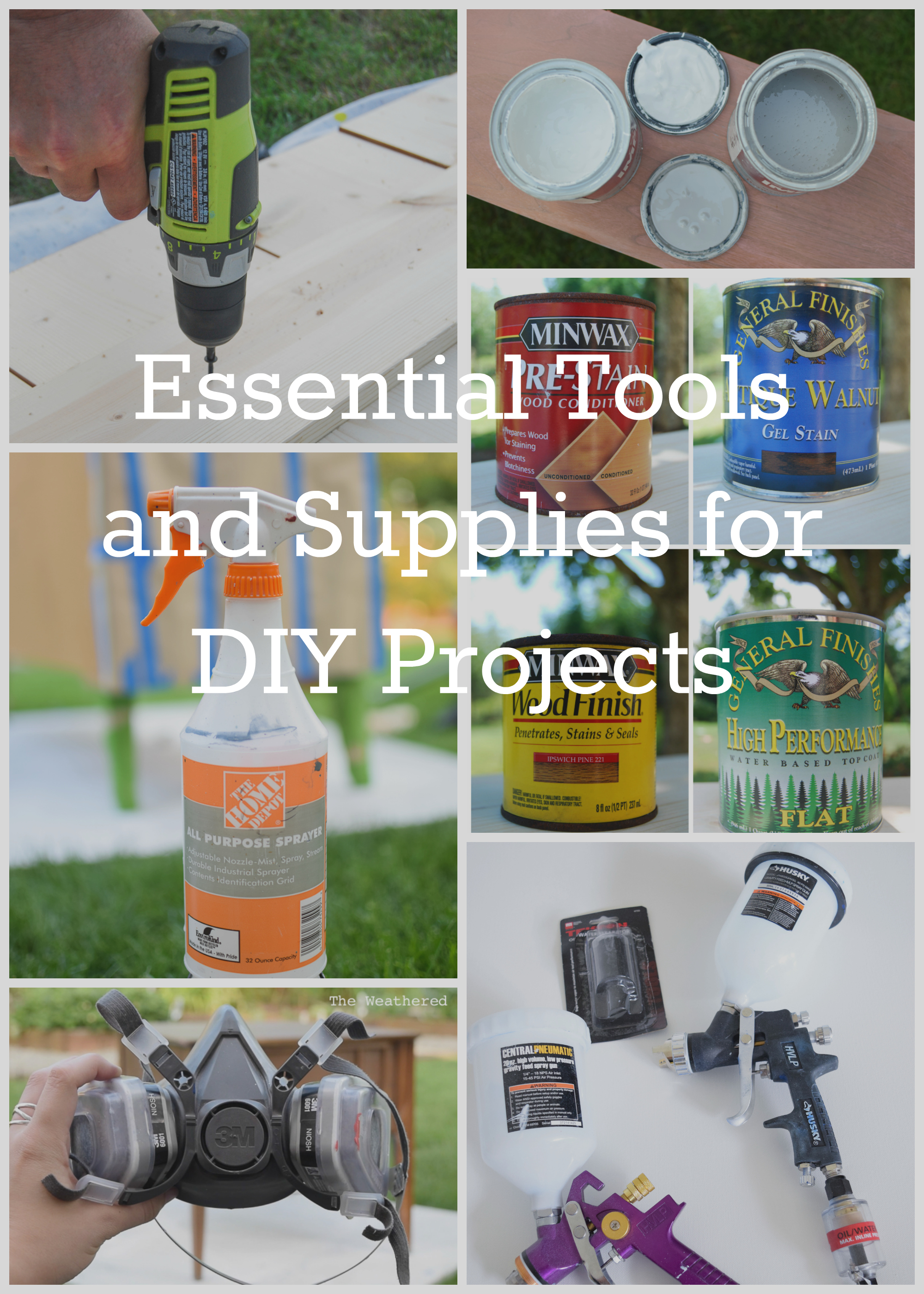 My Basics
Paint Brush
A good paint brush is essential. It helps you achieve a smooth finish and should last you a long time if you take care of it. I'm partial to an angled 2″ short handle brushes because they are easier to maneuver in small spaces (great for painting furniture). Lots of people love Purdy, but I'm partial to Wooster. This one is my favorite.
Spray Bottle
I use a spray bottle every single time I do any type of DIY, especially when working on furniture. It makes it easy to wet rags for cleaning pieces, getting off sawdust, adding water to thin out paint, or cleaning my hands off… everything! I won't ever go without one again. It feels like my most used tool.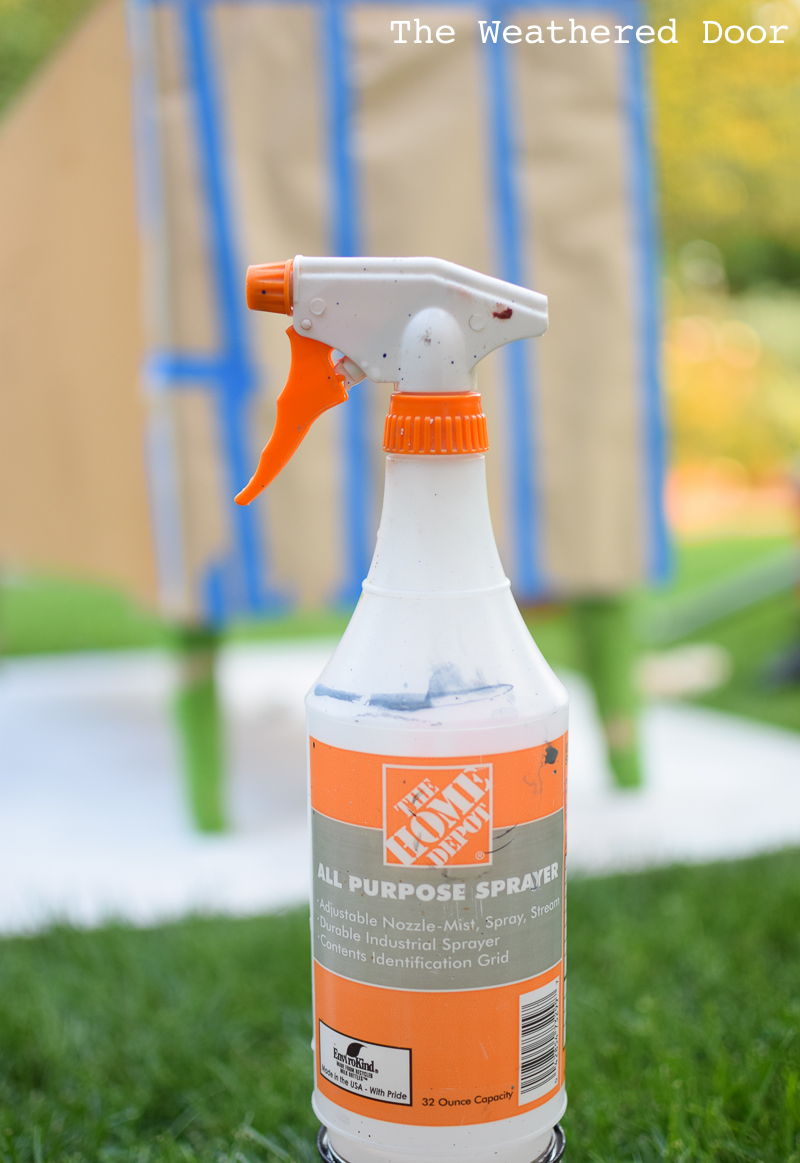 Electric Sander
Sanding can be tedious so this is an awesome time-saving tool. There are many types of electric sanders but I love an orbital sander which is a great one to start out with and can have variable speeds like the one I use. Another option is a palm sanders where you can use your own sandpaper and not have to buy discs like this one.
Power Drill/Impact Driver
From fixing to building a drill/driver is a must-have. It's one of the first tools I used and is a good first purchase. It will get used a ton and having a cord-free drill/driver (with an extra battery) means you'll never be without a charge. I own a Ryobi with 2 LI batteries.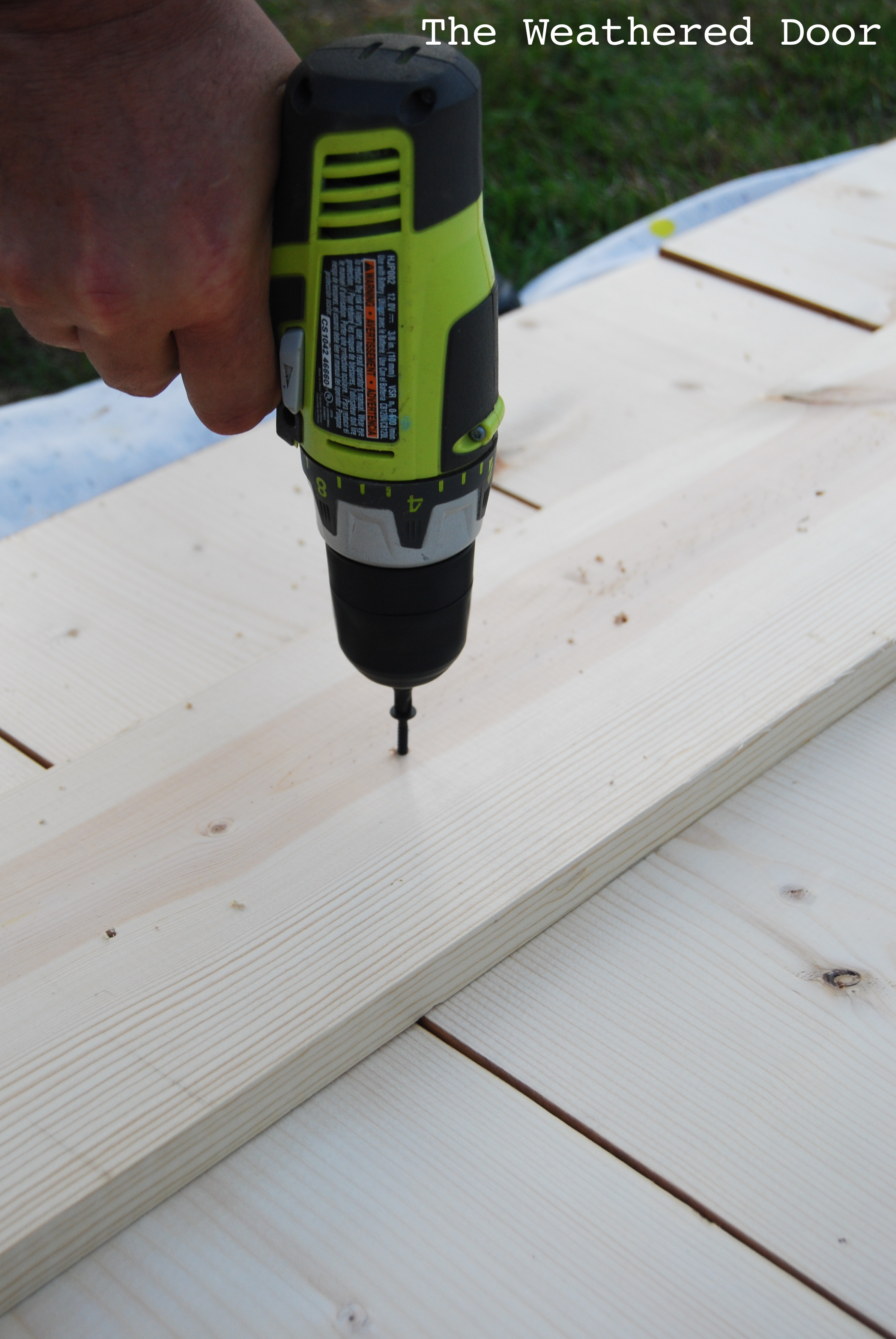 Spray Gun
If you're ready to step up your painting and refinishing capabilities, it's time for a spray gun. There is only so much you can do with a brush and a sprayed finish does not even compare. For a starter the Critter is an inexpensive option (and is great for spraying primer since clean-up is a breeze), but a husky HVLP gravity feed gun is what I use to spray all my paints and topcoats (it's the black spray gun in the photo below). Read more about the tools I use for spraying and the ones I tried that did not work for me here.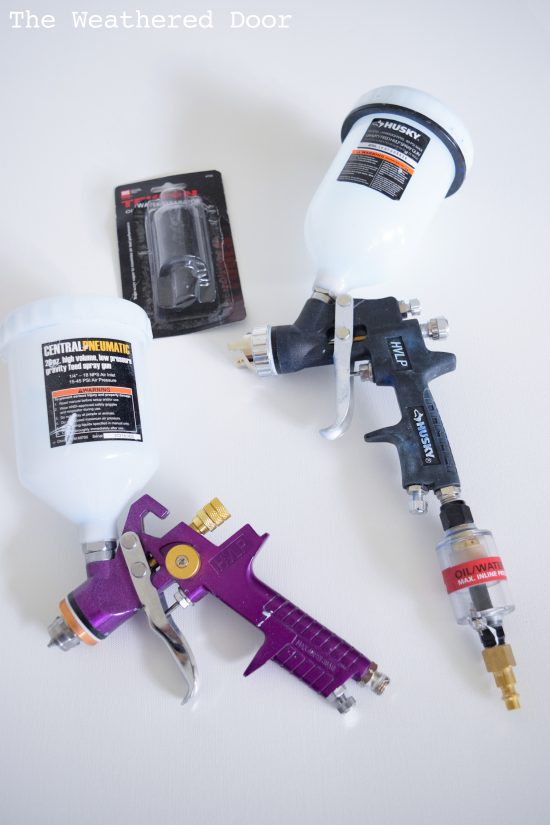 Air Compressor
You can use a variety of tools with an air compressor. I purchased mine so I would be able to spray furniture, but I hope to get a pneumatic nail gun at some point for upholstery and other projects. Read this post for more info on my compressor and what to look for in a compressor. I definitely recommend buying one used to save a significant amount of money.
Saw Horses
Lifting things off the ground makes them easier to reach (your back will thank you) with a set of saw horses. Adjustable legs lets you raise or lower the height. I lay dressers on their backs on sawhorses to make spraying and reaching all areas (corners, legs, etc.) easier for me.
DSLR Camera
Having a great quality camera to document your projects is extremely important (especially if you blog or share the projects). I own a Nikon D3200. Learn how to actually use a DSLR in manual mode to access all of its capabilities. I love that mine can also shoot video.
*read more about my camera/photo equipment here
Respirator
Save your lungs! Don't breathe in a bunch of dust or fumes and purchase a respirator. I wear mine when sanding, spraying paint, stripping furniture, or cutting wood. Make sure to change the cartridges according to directions.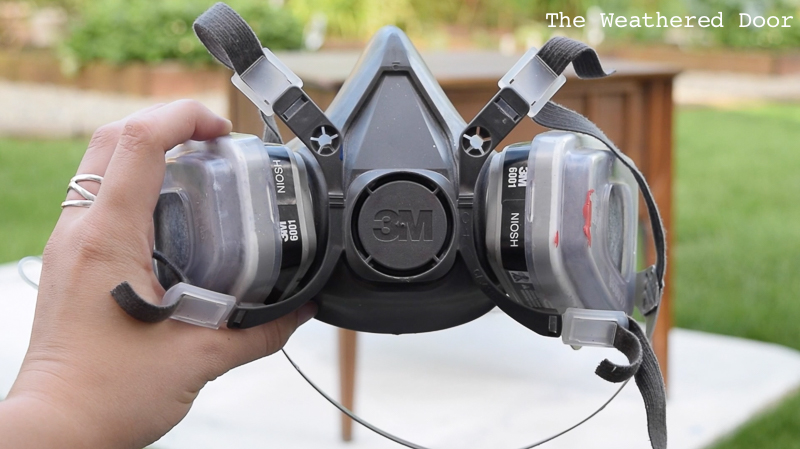 Quality Paint and Finish Products
This includes everything from primer to paint and sealer. High quality products make for high quality finishes (also the proper prep work is essential). General Finishes paints, gel stains, and high performance topcoats are my go-to water based finishes. I also purchase acrylic paint from Benjamin Moore and Sherwin Williams from time to time if I'm wanting a very specific color. For primer I always stick with Zinsser, specifically Cover Stain or BIN. The spray cans make everything so much easier if you don't have a spray gun for primer. I also have been experimenting with oil-based paints and pre-catalyzed lacquer.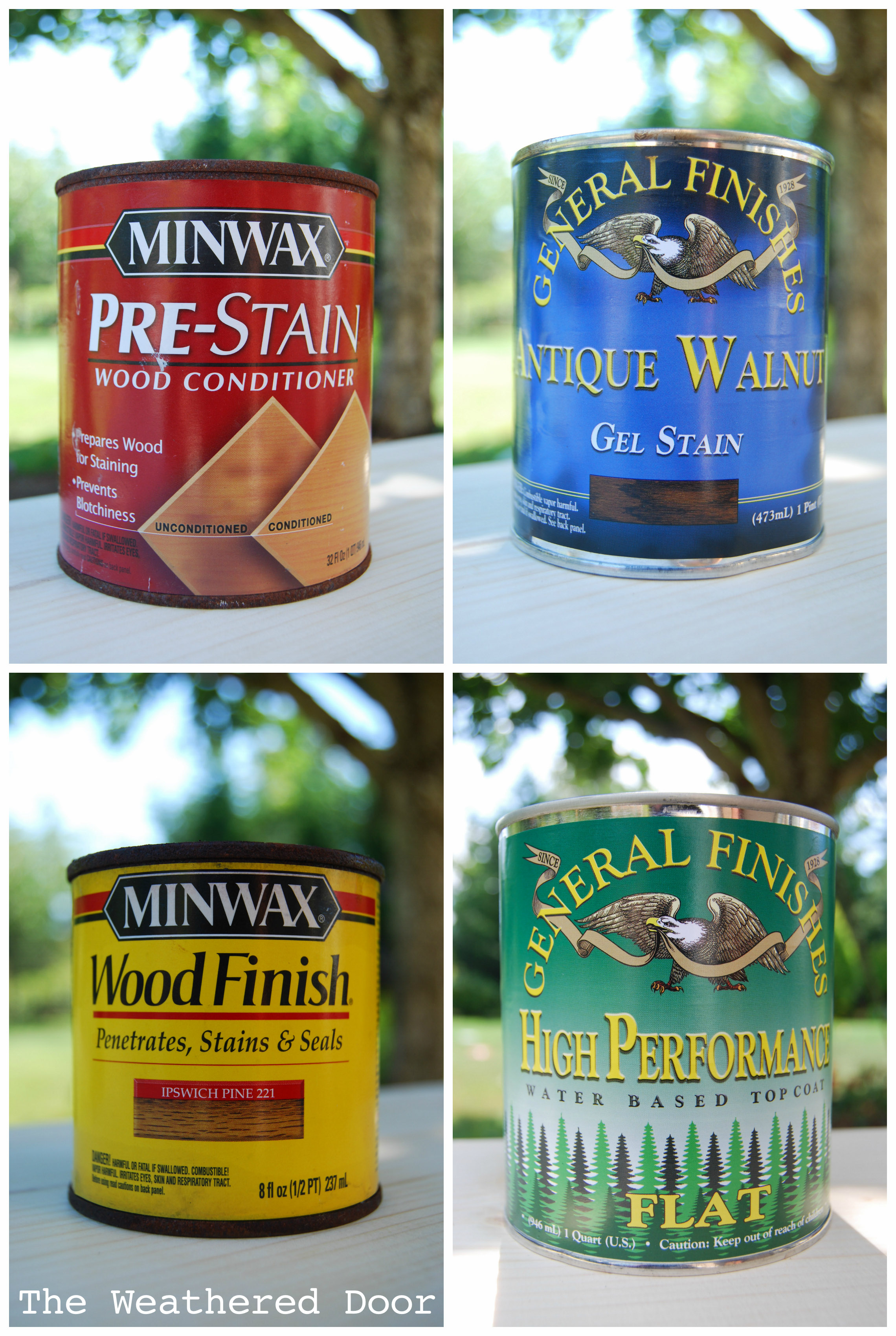 Shop-Vac
When it comes to DIY projects there's always a mess happening somehow. Having a shop-vac helps to keep things clean. You can easily vacuum up sawdust, clean out pieces of furniture, vacuum out a spray booth or garage – whatever you need. An essential for me is having a brush attachment which allows me to vacuum pieces of furniture as I work on them (drill new hardware holes, after sanding, before painting, etc.) and helps pick up dust.
Sandpaper
Always have sandpaper on hand. I use it for everything and always keep varying grits like 150 grit (most used), 220, 300, 400, and 600 grit.
Synthetic Steel Wool
This is one of those supplies I purchased just to try and now I use it for multiple purposes. It's great to use between coats of paint to scuff the surface without removing the previous coat, stripping furniture, polishing hardware and so many other things. I can only find synthetic steel wool on Amazon (my hardware stores do not carry it, and my favorite is this one.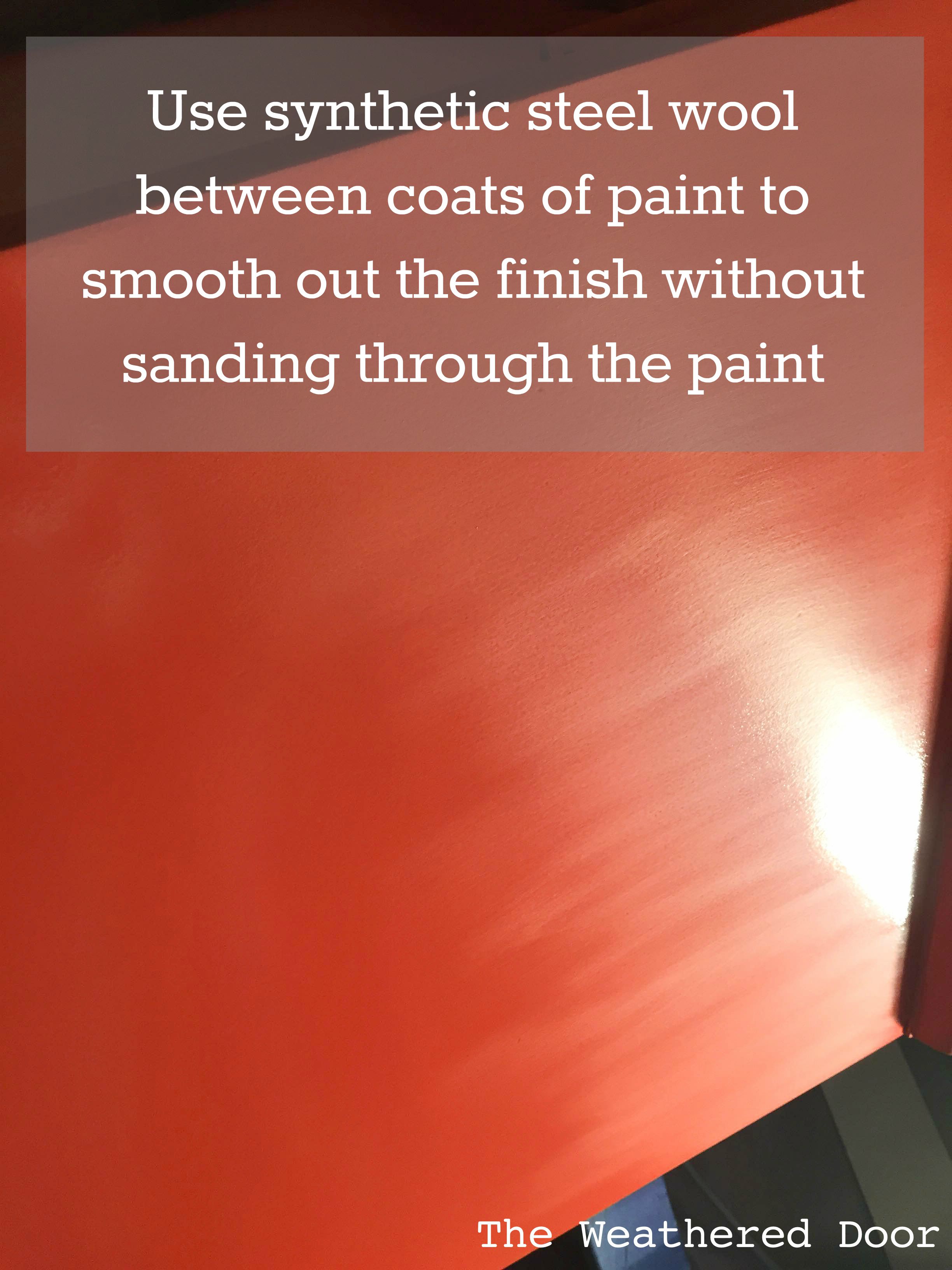 Dish Heater
I have a dish heater and love it. It's great because it does not blow air so I can use it after painting a piece to keep the temperature up and help finishes cure (do not use when spraying finishes). It's also great to keep me warm while working in our cold garage during the winter months. There are also oscillating dish heaters which I should probably upgrade to distribute the heat and not let one area get too hot.
Tack Cloth
Using tack cloth is a more recent thing for me. It truly helps to ensure there are are no (or as few as possible) particles or contaminants on a surface before staining, priming, or painting. I purchase a 12 pack off of Amazon and can use then more than once by placing them in a bag.
Bondo
I use Bondo products as a wood filler. Regular wood filler just doesn't work as well as Bondo. For small repairs I use Bondo Glazing putty which dries pretty quickly and is easy to sand. For larger repairs I use Bondo All-Purpose Putty which comes in a tub and you have to mix in a cream hardener. It's pretty simple and can help when there are large gouges, missing veneer, or chips. Bondo does not shrink like regular wood filler does and it actually sands smooth. It's really great stuff and the only product I reach for.
________________________________________________________________
For a more advanced DIYer who is building and doing larger projects there are some other great tools to have on hand. I build a kitchen island/prep surface from scratch last year and I used tools that I don't use for my regular furniture and small projects, but they are needed for other larger projects.
Table Saw
This is high on my list for the next tool I want. No doubt it was the most used (and most versatile) tool when it comes to building. I worked on a Delta table saw similar to this one.
Compound Miter Saw
For smaller projects with smaller board a miter saw is perfect. It doesn't take up as much room as a table saw and still allows for more specialty cuts. I purchased a small used one at a garage sale that makes small cuts easy.
Kreg Jig
Create some pocket holes and build some furniture! Table tops, drawer frames, shelves, or just assembling a whole piece. A Kreg Jig is easy to use and a must-have for building.
___________________________________________________________________
There are so many great tools and products out there, but these are the basic ones I own and use most often (outside of the that basics like screwdrivers, etc.). I have a bunch of other tools I hope to get one day, but for now these help me do my job better. Do you have any favorite must-have DIY products or supplies? Let me know what I'm missing out on in the comments. 🙂