Hello Friends!
I'm here to share a set of color block nightstands. I honestly can't even remember when I painted these it has been so long. All credit for this color and look is due to my friend Amanda of Ferpie & Fray. She painted a dresser in this color scheme that I love and I thought it would be perfect for these nightstands. I asked her if I could recreate it, and she kindly said yes 🙂
The nightstands are manufactured by Conant Ball and I picked them up from a retirement sale.
Disclosure: This post contains affiliate links.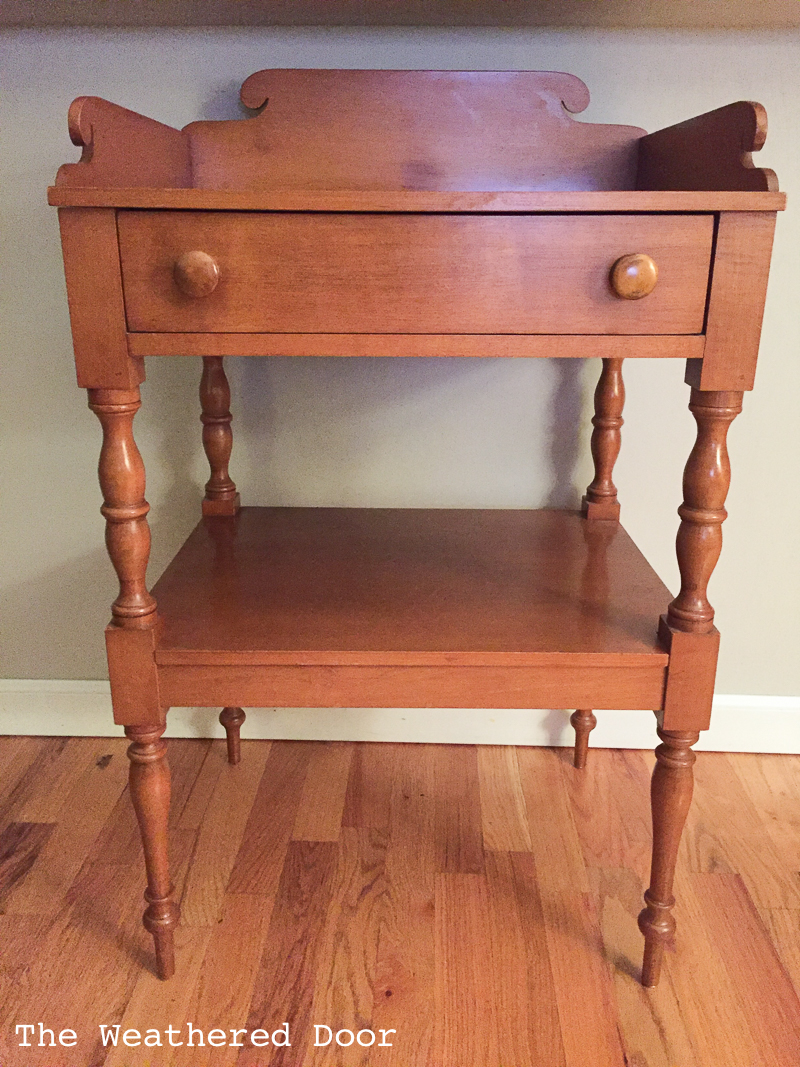 Overall they were in great condition. I did some light sanding and then taped off the upper portion that would be painted light grey. I used my favorite spray primer to ensure there would be no bleed through and to act as a bond coat. Once it dried I lightly sanded with a fine sanding sponge and then brushed on 3 coats of paint. If you've been around here a while you probably know I love General Finishes milk paint (it's actually an acrylic paint). It's my favorite water-based paint for furniture. I used the color Seagull Grey which is the perfect soft grey.
For the lower part of the nightstands I went with a true milk paint. I don't prime when using milk paint because of the look I want to achieve. I do sand and add the extra bond to make sure the paint sticks and doesn't chip off. Read my detailed post about how to Prep, Mix, Paint and Seal milk paint here. I went with a rust color using Old Fashioned Milk Paint's products that is similar to their pumpkin color. I didn't have that color on hand so I mixed up the custom rust color that you see on the nightstands by using the colors red, yellow, and some driftwood. The rust color looks great with the grey and gives the color block/dipped look I was going for.
I applied 2 coats of the rust orange milk paint with a brush. Once dry I sealed both the paints with General Finishes high performance topcoat in satin. Two coats was enough to seal the paint and protect the nightstands for normal wear. Once dry I added on some new black ceramic hardware I had in my stash.
And now some simple, non-staged photos of the finished pieces.