Things are moving along with the tile install. There were some hiccups to overcome along the way, but it's coming together now. Before we dive in you can check out the Week 1 update with before photos and see what was happening in Week 2.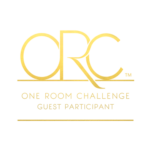 Tile install started later than we anticipated. That's the nature of the beast and the scheduling in this market. Projects can take longer than expected and dealing with problems as they arise sometimes results in setbacks and late starts. Prep was done on Monday. The framing for the niches went in and then 1/2″ backer board went up on the walls and 1/4″ backer board was installed on the floor. Things started looking a whole lot better once the wall framing and insulation in the shower got covered up.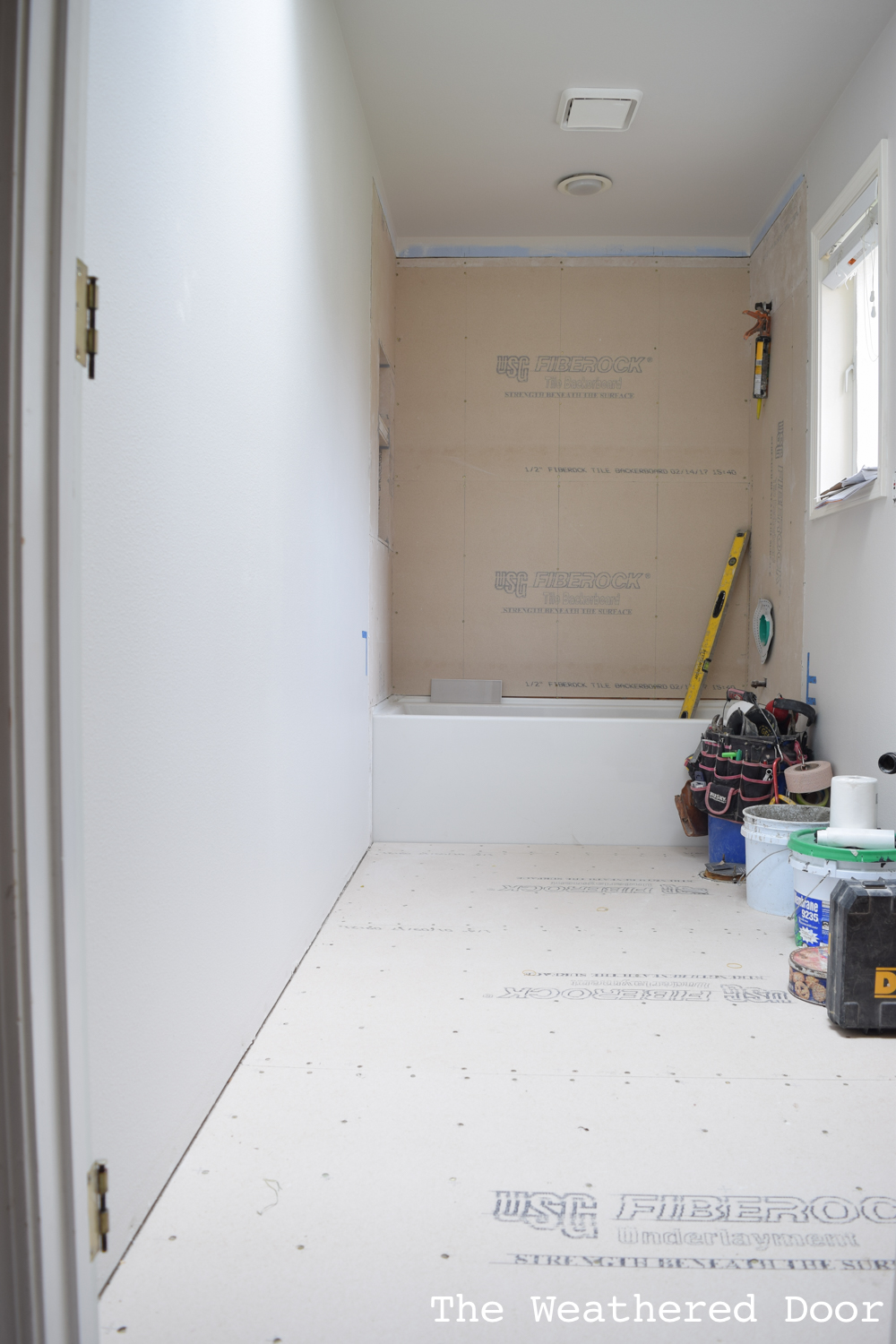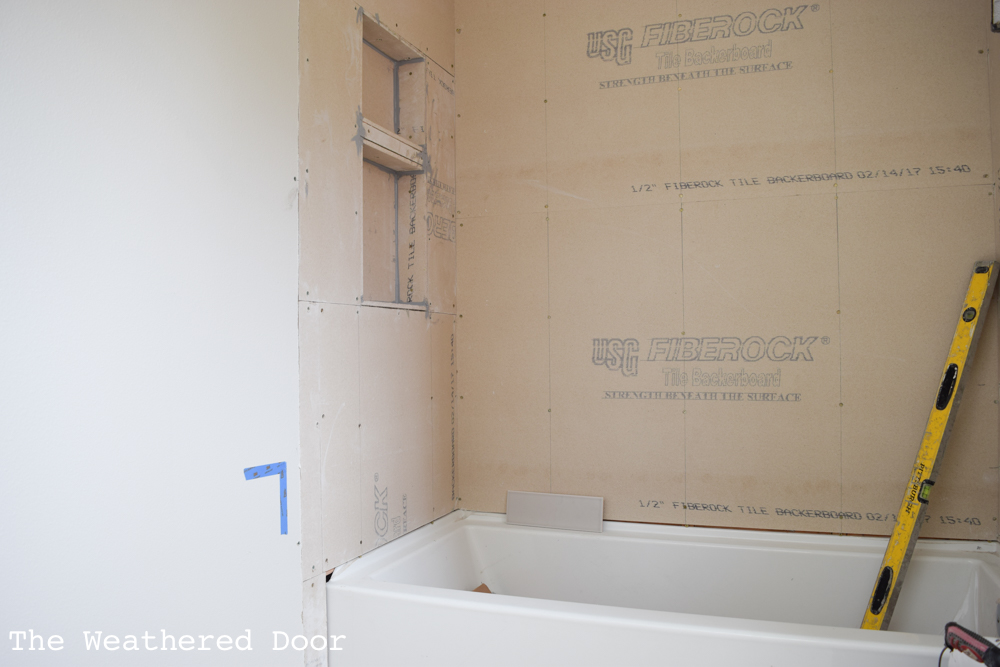 On Tuesday all the seams in the shower were taped and then it was waterproofed. The 12×24 floor tiles also started going in. We had them brick set with 1/8″ grout joints.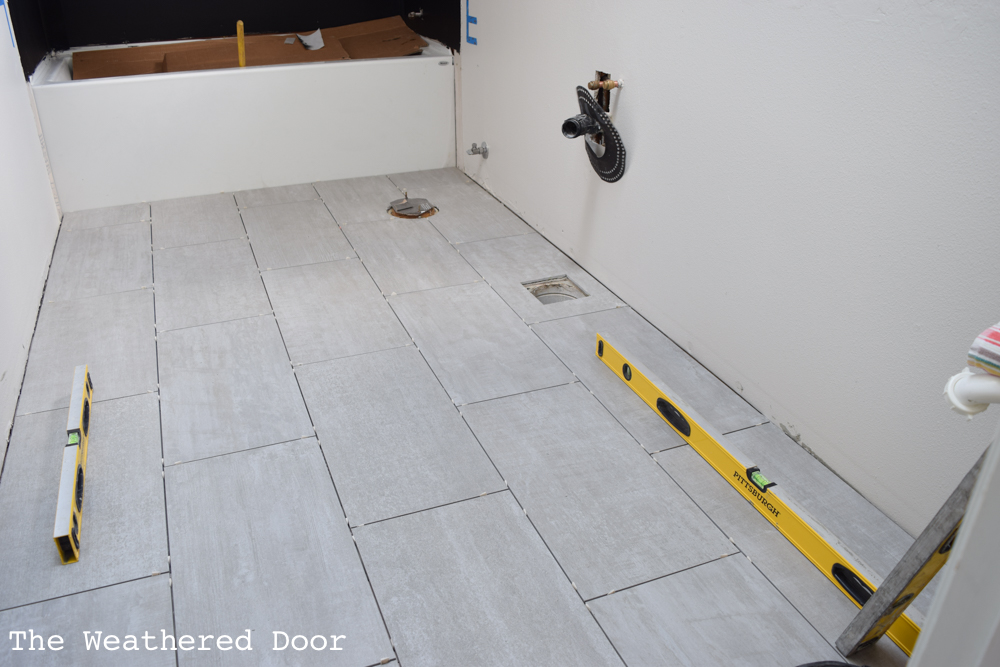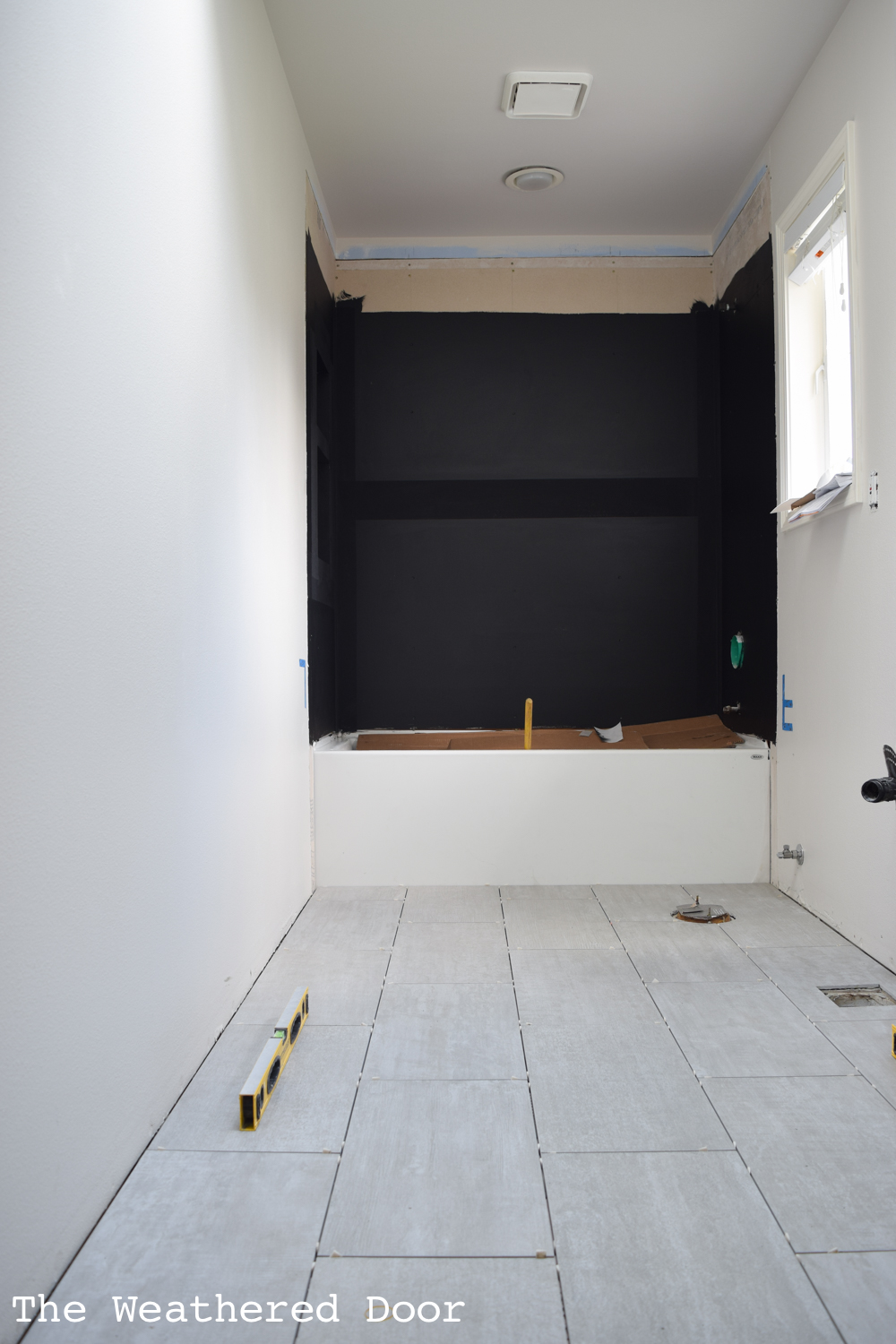 There was a hiccup. Our installer went to begin putting up the shower tile and said the tub was squeaking so he wasn't going to install it. The plumber had to be called back to fix the speaking, but that meant waiting and some delays.
Floor tile is finished and the Schluter was added at the doorway. The shower was almost fully completed just the niches have a little more tiling to be done. The installer also has to wait to finish the bullnose base on the right side behind the toilet. That has to be done once we set the vanity which we will be happening this weekend.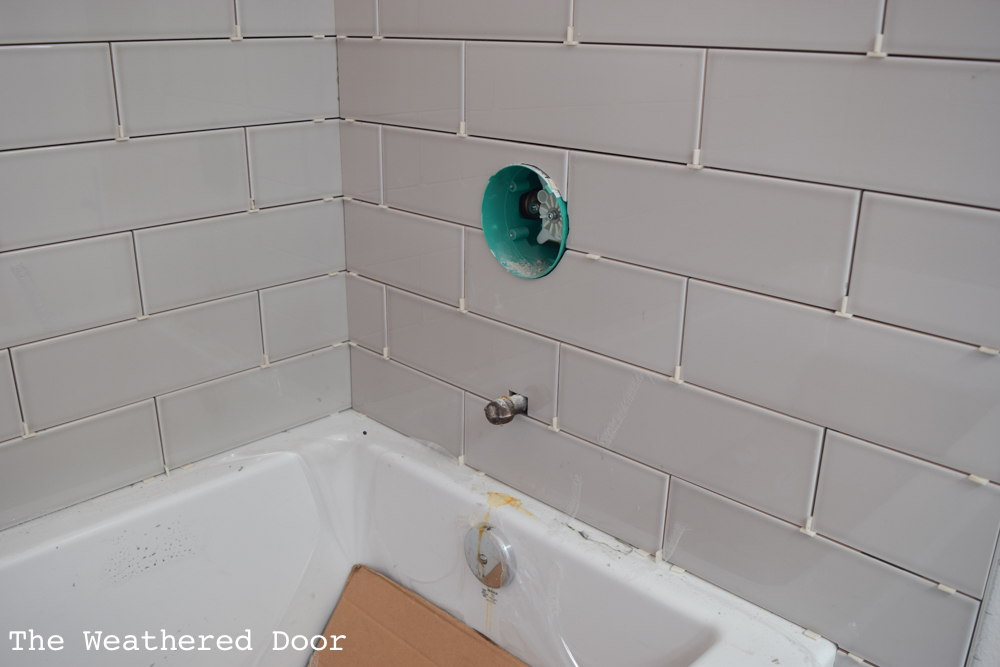 It's nice to see it start looking like a bathroom again! Templating for countertops is scheduled for the next week and install is 1 week later. There are mirror and lighting dilemmas that need to get sorted out and the trim needs to be painted… once we select the right white color. After countertops go in the plumber should be able to come back to hook up the sinks, toilet, and install the shower fixtures. So that's where we are for this week 3 update. 🙂 Check back in next week to see more progress!