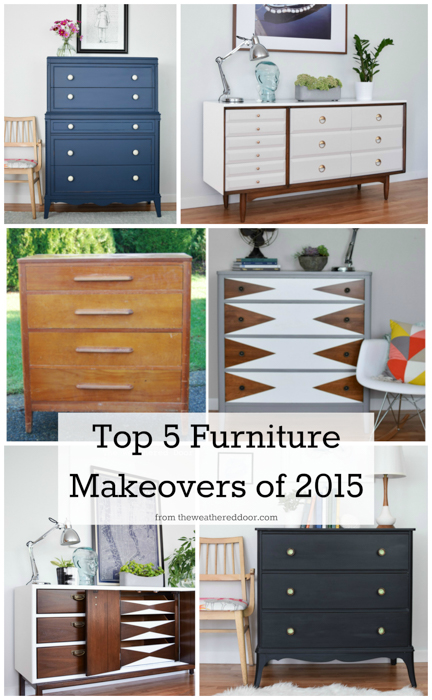 At the end of each year I like to take a look back through the projects I completed as a reminder and for some good old inspiration. I didn't complete as many this year as I have in years past, but there are still many that stand out to me. You can click on the text link for each piece to see the whole makeover.
_______________________________________________________________________________________________________
Going all the way back to January 2015 I did a complete overhaul of a cheap little dresser, but it turned into this stunning Mod Triangle Dresser. Looking at the before and after side-by-side really shows how much some hard work, paint, stain, and new hardware can completely change the look of crappy old dresser.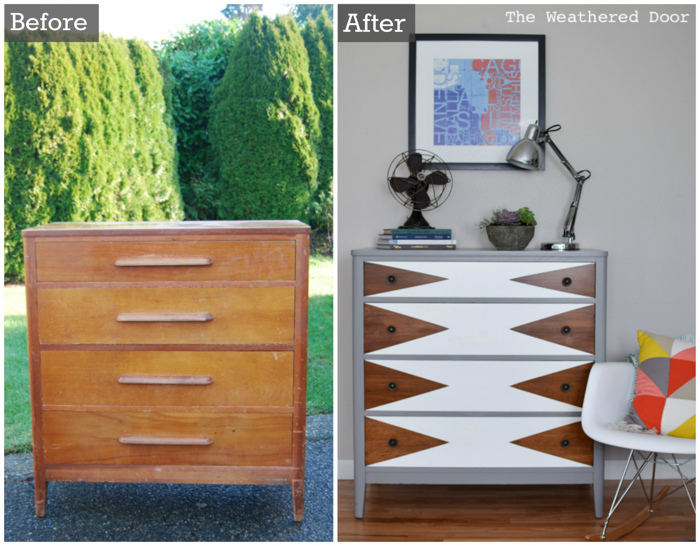 I think this one is just a sweet little piece. The black milk paint paired with those green and gold Anthropologie knobs are the best on this Hepplewhite dresser. I kept this one for a reason. 🙂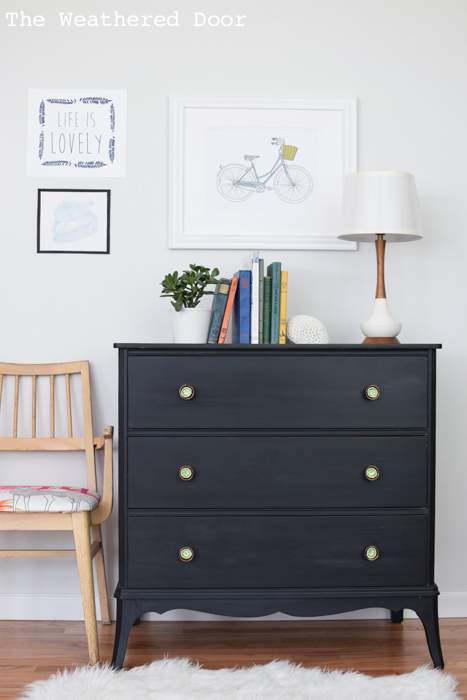 The combination of colors and textures on this LA Period Mid Century Dresser could be an all time favorite. High gloss white, a warm gray on the drawers in a satin finish, and the rich walnut stain which highlights the design of the piece make this a stunner.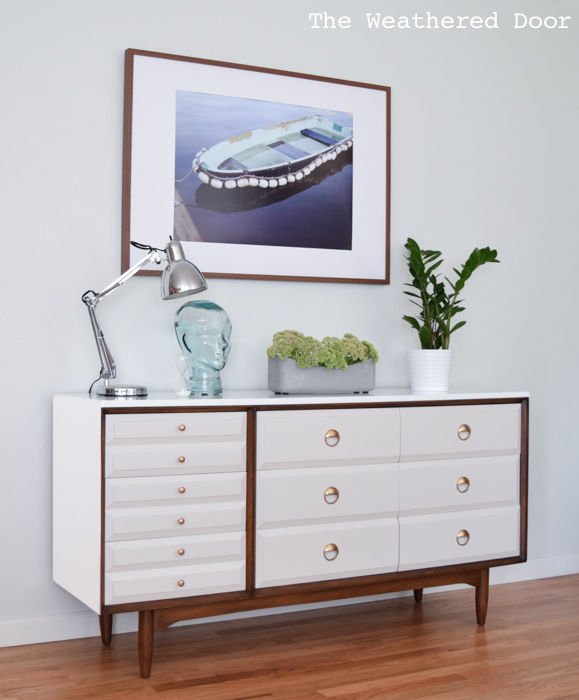 I have to include a blue piece as it's one of my favorite colors and this grayed-out blue makes this Stacked Hepplewhite Dresser look sophisticated. The constellation paper is another loved addition.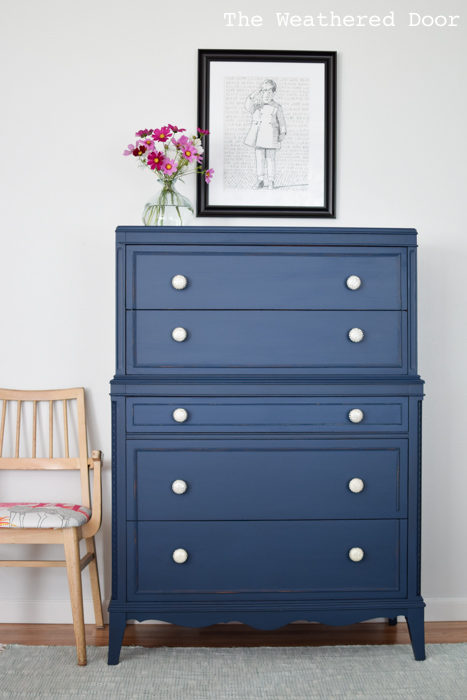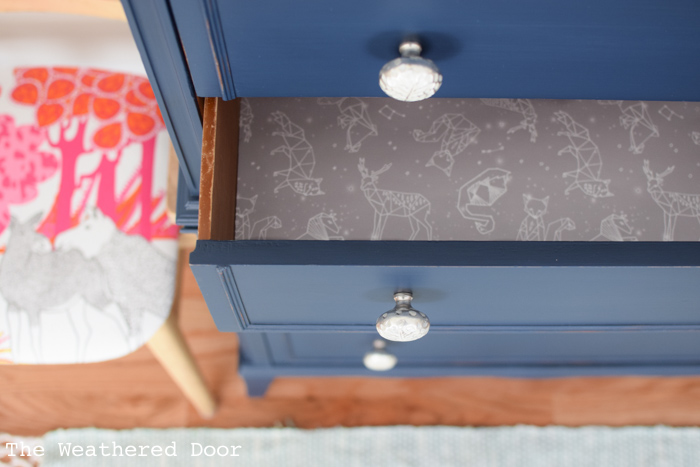 Finally, the Fresh and Modern Mid Century Makeover of the Broyhill Credenza. The hidden geometric drawers that lay behind the center doors were a fun addition to a otherwise simple makeover.