Back in 2014 I wrote a post about my method for painting over laminate. I also explained why a piece of furniture with laminate is nothing to walk away from and can actually work in your benefit. You can read the original post here. It's been a popular post and I wanted to create a video showing how to paint over laminate and share how this end table with a plastic drawer front and laminate top got a whole new updated look.

If you want to read the more thorough step-by-step process, click here.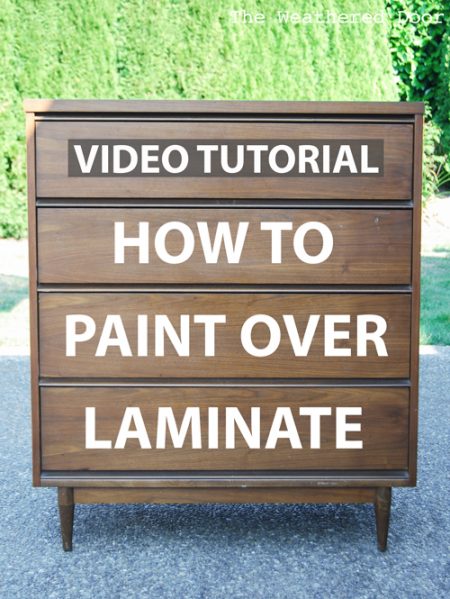 How to Paint Over Laminate
Sand with 150 grit sandpaper
2. Clean with TSP substitute wash + synthetic steel wool or scrub pad
Wipe clean
Prime with oil bonding primer
Sand primer smooth
Paint surface, if paint requires sealer, apply topcoat.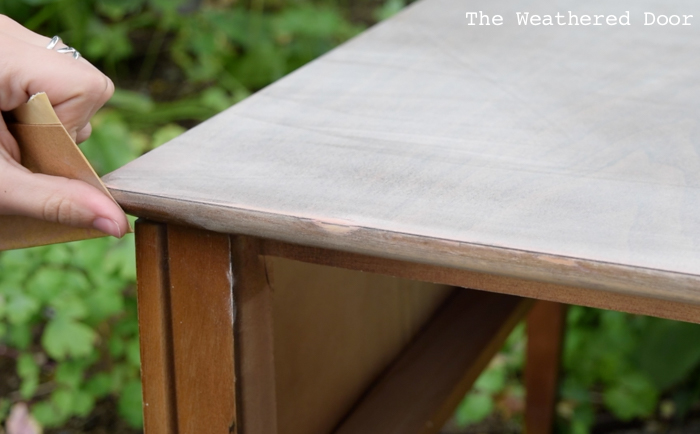 Laminate and plastic can be worrisome to paint for some people because it seems like a surface that paint would not stick to. Let me just tell you that it's totally doable and a dated pieces can look amazing again. You can't really tell that is was faux wood grain laminate when it's painted correctly.
Since laminate is so durable it is usually pretty simple to paint over (there are hardly ever dings!). I do like to use a warm water + TSP substitute wash to help clean the surface and prepare it for paint. Using a fine scrub pad or synthetic steel wool really cleans the surface. It's isn't always necessary, but it really helps remove all the years of grime.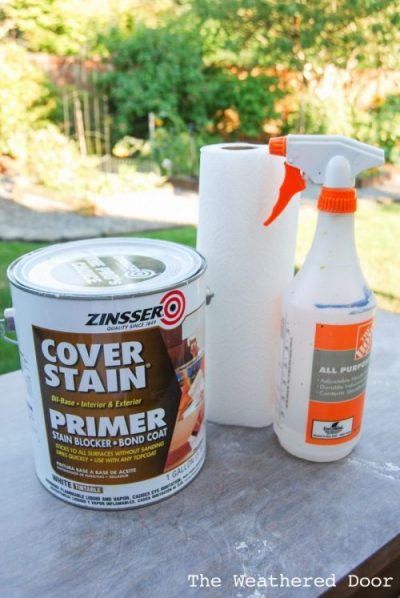 Sanding and primer are 2 very important parts painting over laminate or plastic. Using a primer meant for laminate/plastic that is a bond coat is important. My favorite is Zinsser Cover Stain. I prefer to spray it on to avoid the terrible texture that come with brushing and rolling. One dry I sand with a high grit sanding sponge before I paint, but the spray cans of primer are great. They make the priming process much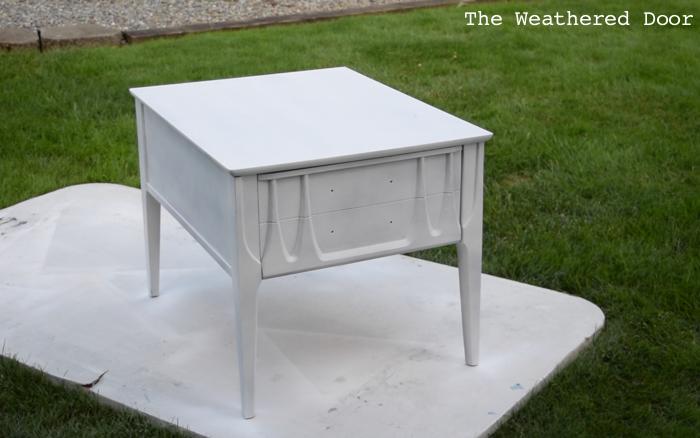 Next, the surface is ready for paint. You can use the type of paint you prefer. I use General Finishes acrylic milk paints and their high performance topcoats (I love the satin finish). Other times I spray on an oil paint that doesn't require a sealer. For the table in the video used custom mix paint color made from General Finishes milk paint. I sprayed on 2 coats and then used GF's high performance topcoat in satin.
I hope you found this video helpful. You can find all of my videos here.
-Reeves