Whether you have small amounts of leftover paint or want to create a custom color, mixing paint on your own is a fun way to get creative with color. I love experimenting with color when working on a new piece of furniture. Using the paint I already have on hand I'll custom mix a color instead of purchasing new paint. It's also a great way to save a little money.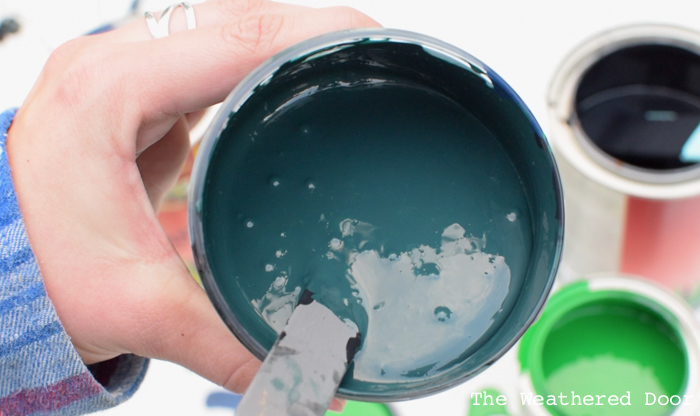 Some of my favorite custom colors I have used are on this Stacked Hepplewhite Dresser and this Grey on Grey Cabinet.
For my most recent project, this little teal side table, I made a color with General Finishes acrylic milk paint. The colors in it are Emerald, Coastal Blue, Lamp Black, and Queenstown Gray.
I'm not big on actually measuring out the paint colors. I just start with a few main colors, and then add others and keep mixing as I go to see where the color is at.
Mixing Custom Paint Colors Video
Have you mixed the perfect custom color before? I love seeing your projects so please feel free to share them in the comments 🙂
-Reeves