Welcome back to the week 5 update for the One Room Challenge. Check out the blog posts and updates for week 1, week 2, week 3, and week 4 if you missed them. It's crunch time now and I'll be honest… I don't know that this project will be completely wrapped up for the reveal date. The great thing is the reveal and hitting a deadline is not the only goal of reason for this challenge. Ultimately having a fully functional and hopefully beautiful bathroom is where we want to end up even it things are a bit delayed.
Disclosure: this post contains affiliate links.
When we left off last time the countertops had been templated, the trim was freshly painted and the hardware had been ordered. The hardware took about 1 week to arrive. We chose the Menlo Park 4″ pull from Schlub in chrome because I think the pull has the perfect mix of square and some rounded elements that make it a great transitional hardware option. We went with all pulls for the drawers and doors since the knob option in that line weren't our favorite.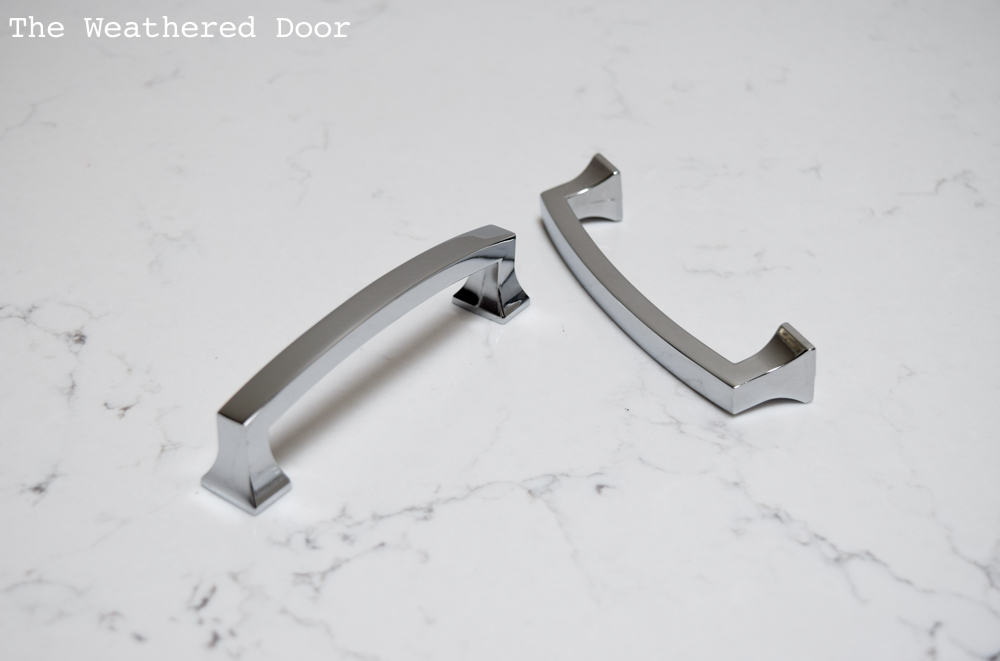 The quartz countertops are now installed and things can be put back together. Rectangle, undercount sinks were also purchased through the fabricator. The Marble look quartz from Pental and it is gorgeous with the warm gray veins running throughout. For the edge went for a flat polish eased edge for a clean, simple look.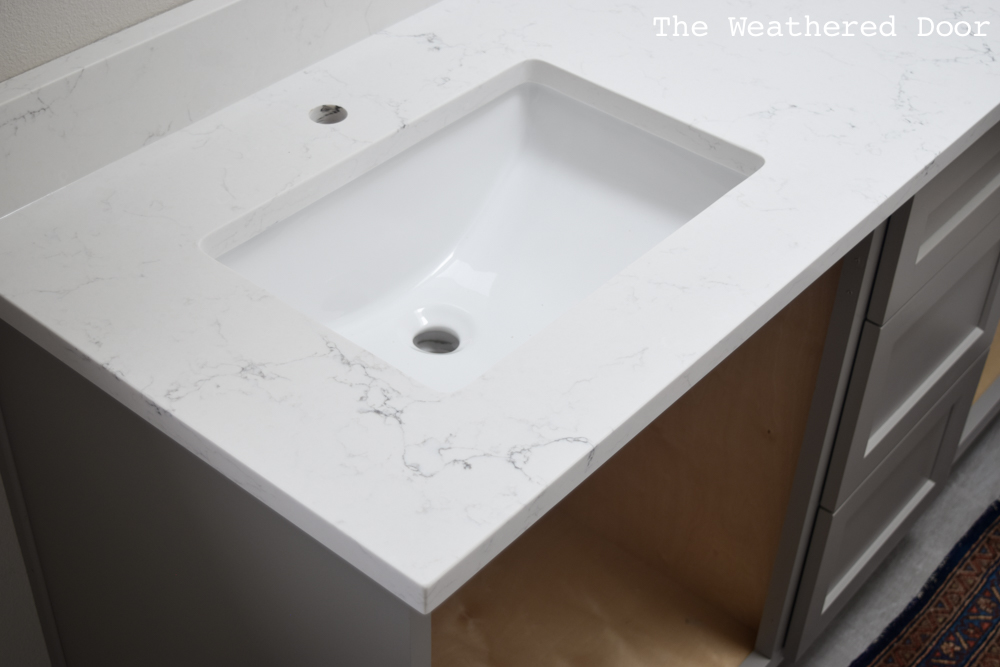 Two days after the quartz countertops were installed the tile installer came back to finish up tiling the niches, installing the tile base and grout everything.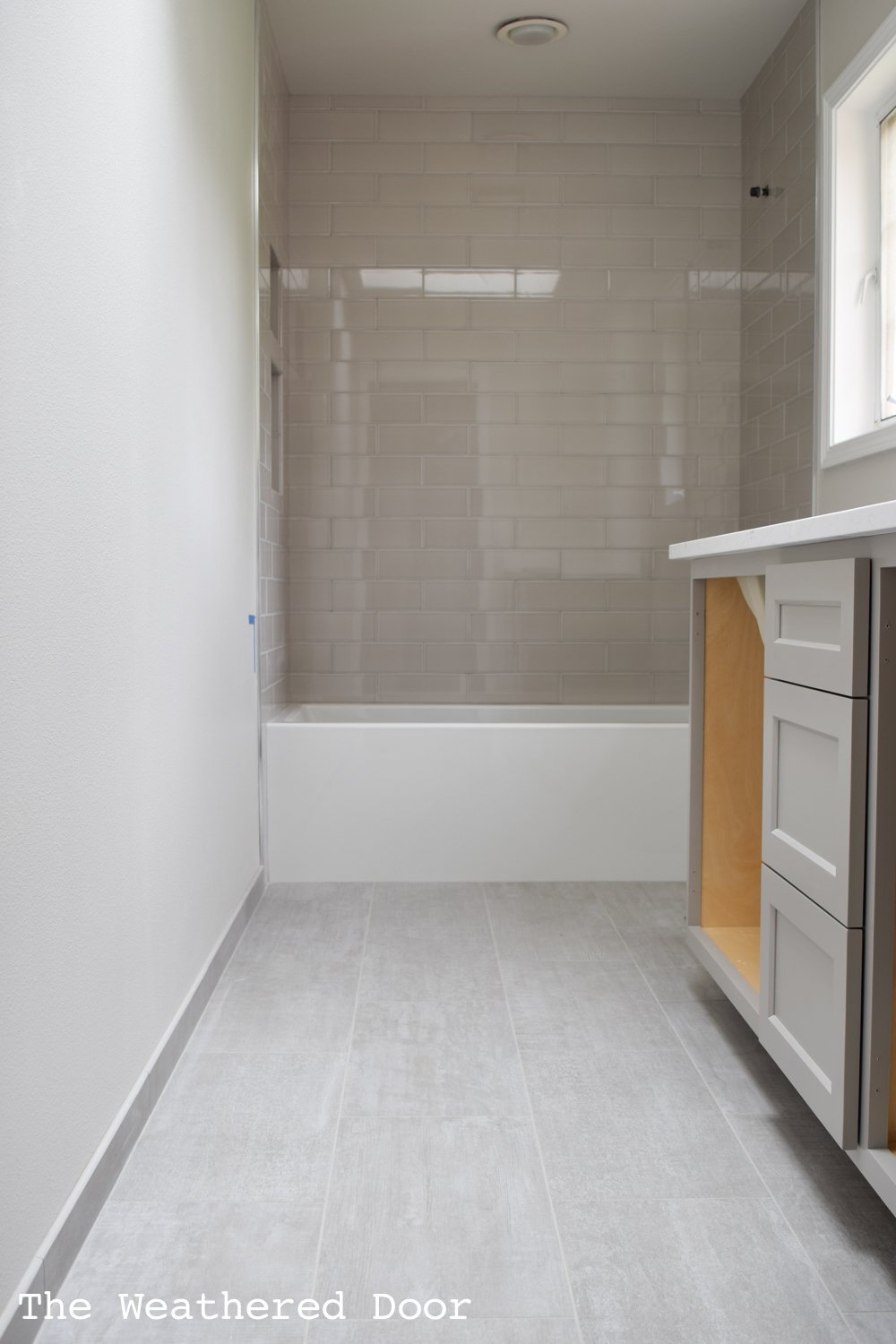 The electoral is being relocated for the new lights. There are some drywall and painting touch ups to do and plumbing fixtures to be hooked up. Plus adding all the finishing touches 🙂 All those little things like towel hooks, curtain rod, and accessories will bring this whole thing together.
Until then,
Reeves