Hi friends! I have a new furniture before and after to share with you. And guess what!? It's a navy faux bamboo dresser. I don't know about you, but I love a good bamboo dresser. You see them all over the place in vibrant statement colors and subdued neutrals so when I found a Thomasville Allegro 7 drawer dresser on craigslist for a reasonable price, I jumped at it!
Disclosure: This post contains affiliate links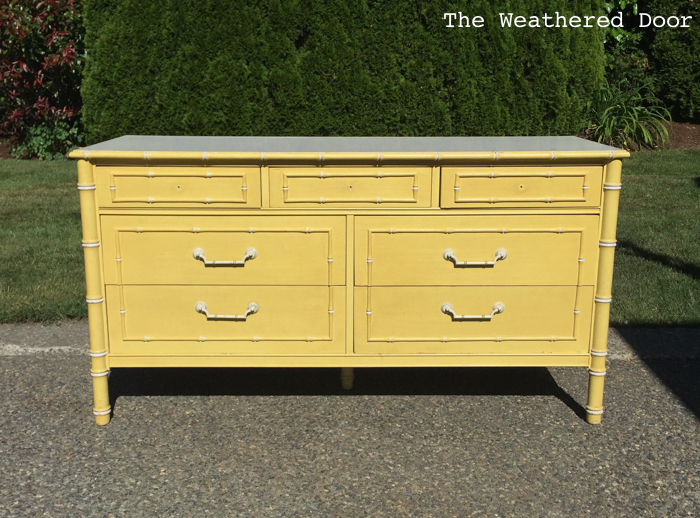 Last year after migrating my blog to wordpress I shared another bamboo piece from this same Thomasville line. It was a sweet little nightstand. I purposely purchased that piece for the knob that was on it. The 7 drawer navy bamboo dresser (before it was navy) was missing one knob and my only way to get one was to steal it off another piece 🙂 I put a cute little brass knob on that bamboo nightstand after I painted it grey. It looked great and served its purpose of contributing hardware to my bamboo dresser project.
This dresser has been sitting for a year. The reason was I wanted to use a paint that wouldn't require a topcoat. When BM Advance didn't live up to expectations I was just waiting until I could spray oil, or find a water based paint that would cure and not require a topcoat. I am finally set up to spray oil paint and so this piece moved to the top of my list.
I went back and forth between a medium warm grey or a navy color. Obviously I went with navy and I'm happy I did. I chose this specific color because I liked that it is not too dark of a navy (I wasn't going for blue-black) and it is a little greyed-out. Greyed-out colors are one of my favorite things. As much as I love these pieces in high gloss I knew I did not want the headache of dealing with that, especially on my first real project using oil paint.
The Paint
I used Benjamin Moore's Satin Impervo paint (Oil-based, not water-based). The verdict is out on how I feel about this paint. There will be a post dedicated to it at some point. For now, there needs to be more than 1-2 projects with this paint before I can really give my opinions. Update** You can read about my experience using BM Satin Impervo Oil Paint in the dedicated post I wrote reviewing the product. I will say it was a little difficult. That could be the learning curve that comes with spraying oil, or that could be this paint. Only time and more experimenting with other paint will tell. I do love a good satin finish and this paint offers that. I think it's more versatile than high gloss. BUT I still drool at high gloss and will be using it on pieces as well.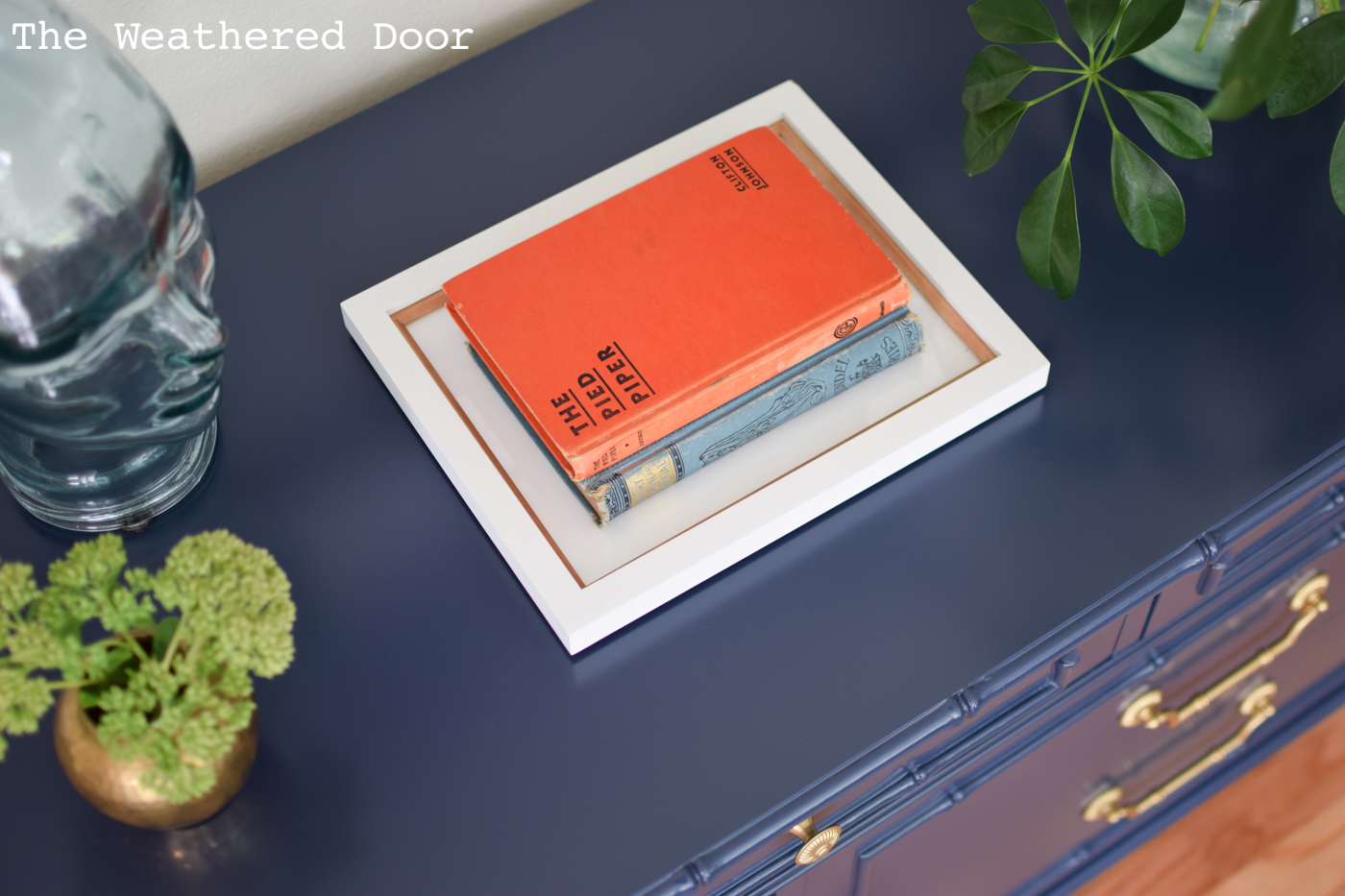 The Process
I went through my normal prep on this piece. Read about how I prep here – there's even a video showing my process. This one was time consuming because it has a previously painted and glazed finish. Also the top was laminate and so I went through my normal routine for painting laminate as well. This video below shows you this simple process. It's pretty much the same process I use for painting any piece of furniture. Prep and priming is so important!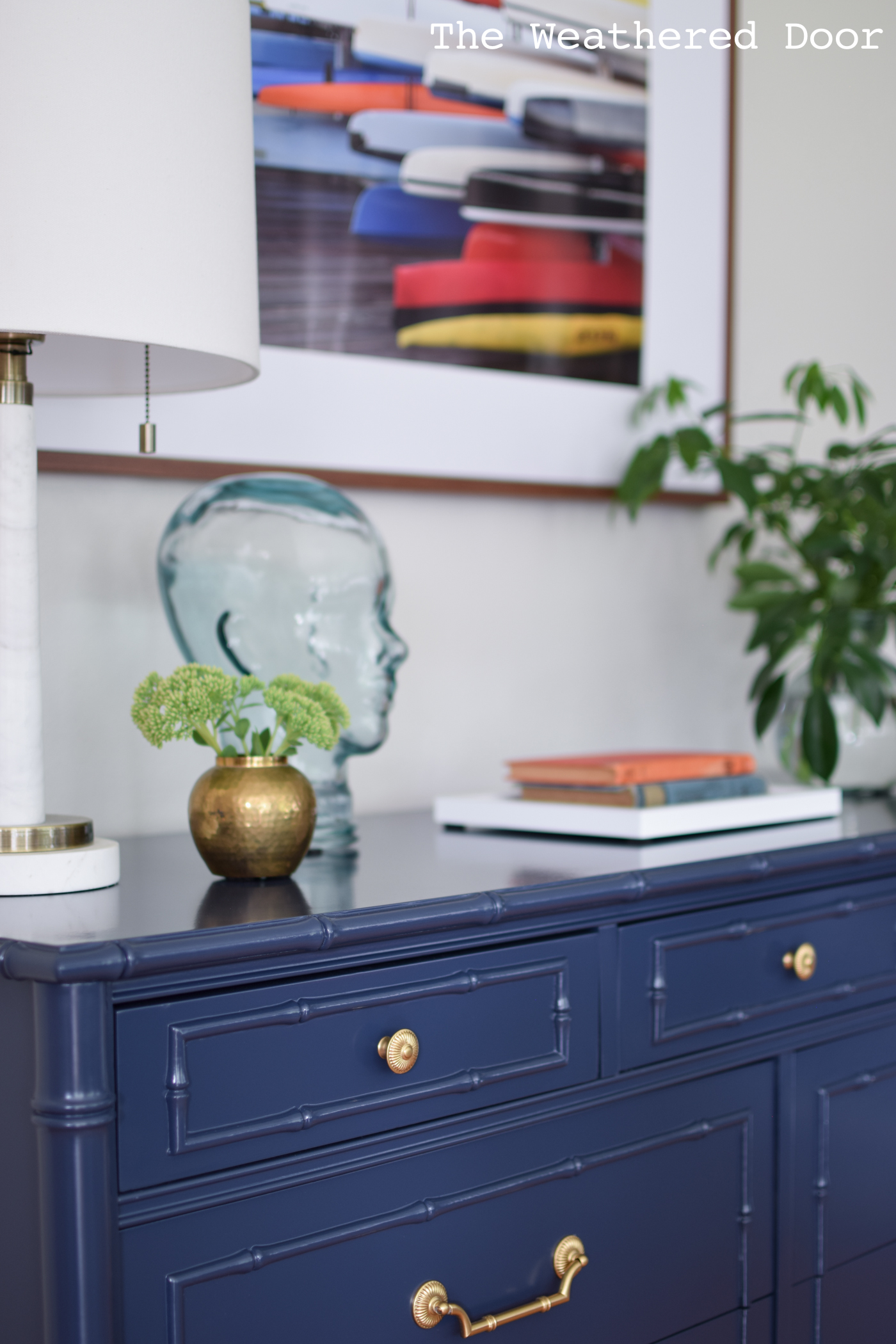 Once everything was filled, sanded, primed, and sanded again, I got to painting. I wiped every inch of this piece down with
tack cloth
, thinned my paint and began spraying. You can read about the tools/spraying setup I use and
how I started spraying furniture here
. The first coat had orange peel. Orange peel can be almost impossible to not have. It's that texture you get when spraying and the paint doesn't flow out into a perfect, even finish. I sanded with 400 grit sandpaper (once the paint cured) and tried again. I went too heavy on that coat and ended up with a few extremely minor sags/drips. That wasn't going to cut it for me so I wet sanded again with
600 grit sandpaper
and then sprayed on a third coat of paint.
And now, here's the Navy Bamboo Dresser in its new, gleaming satin finish.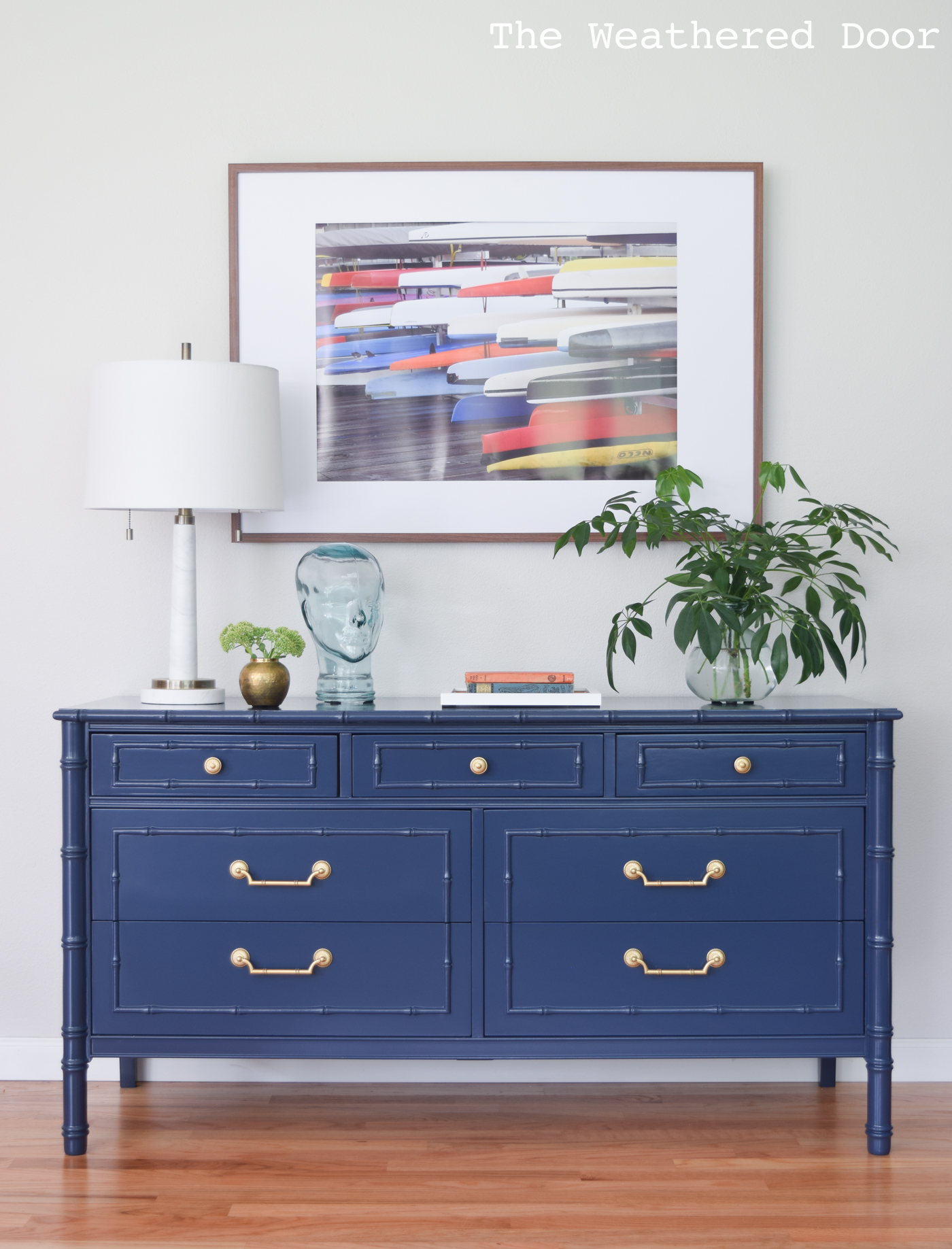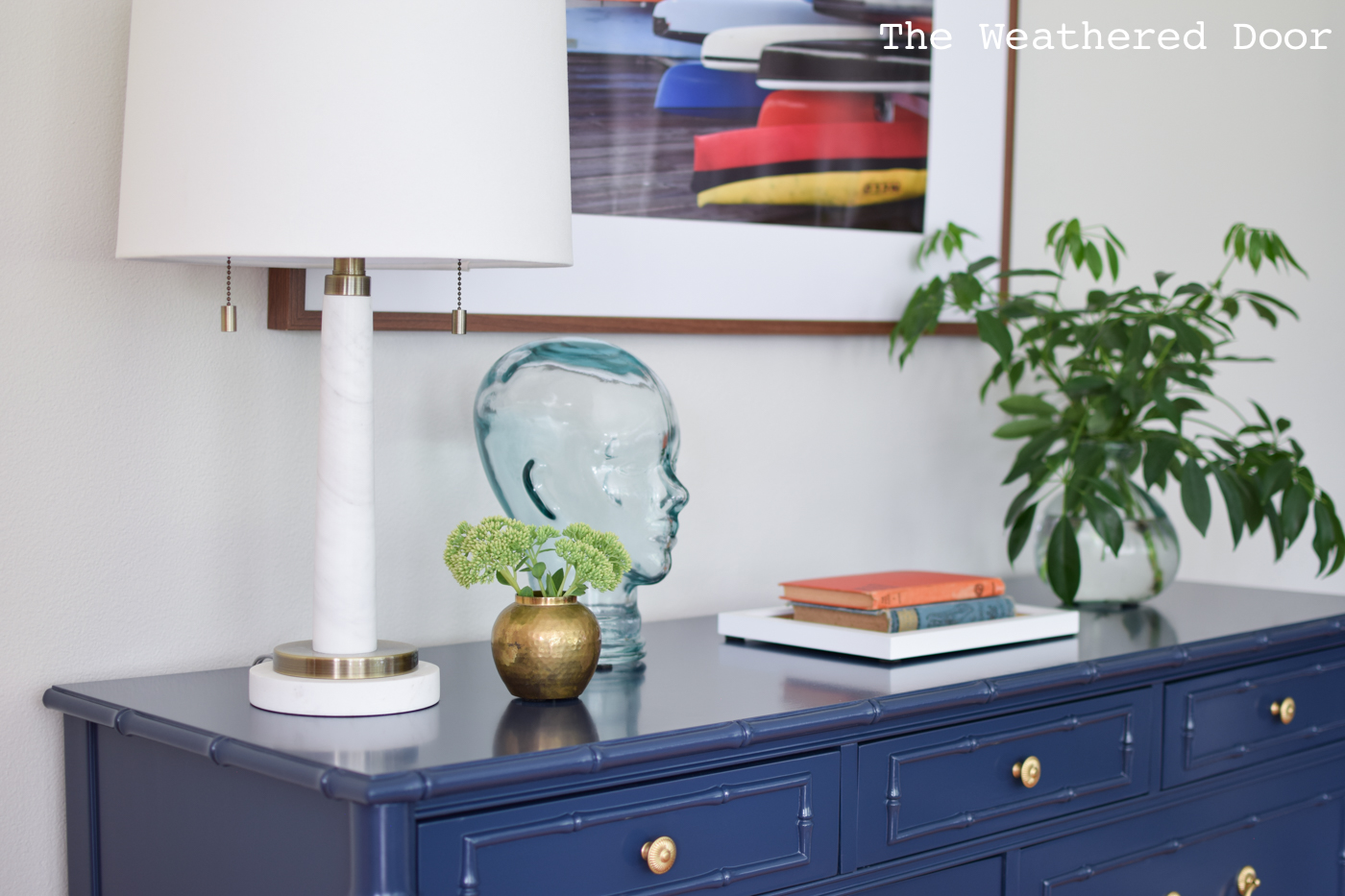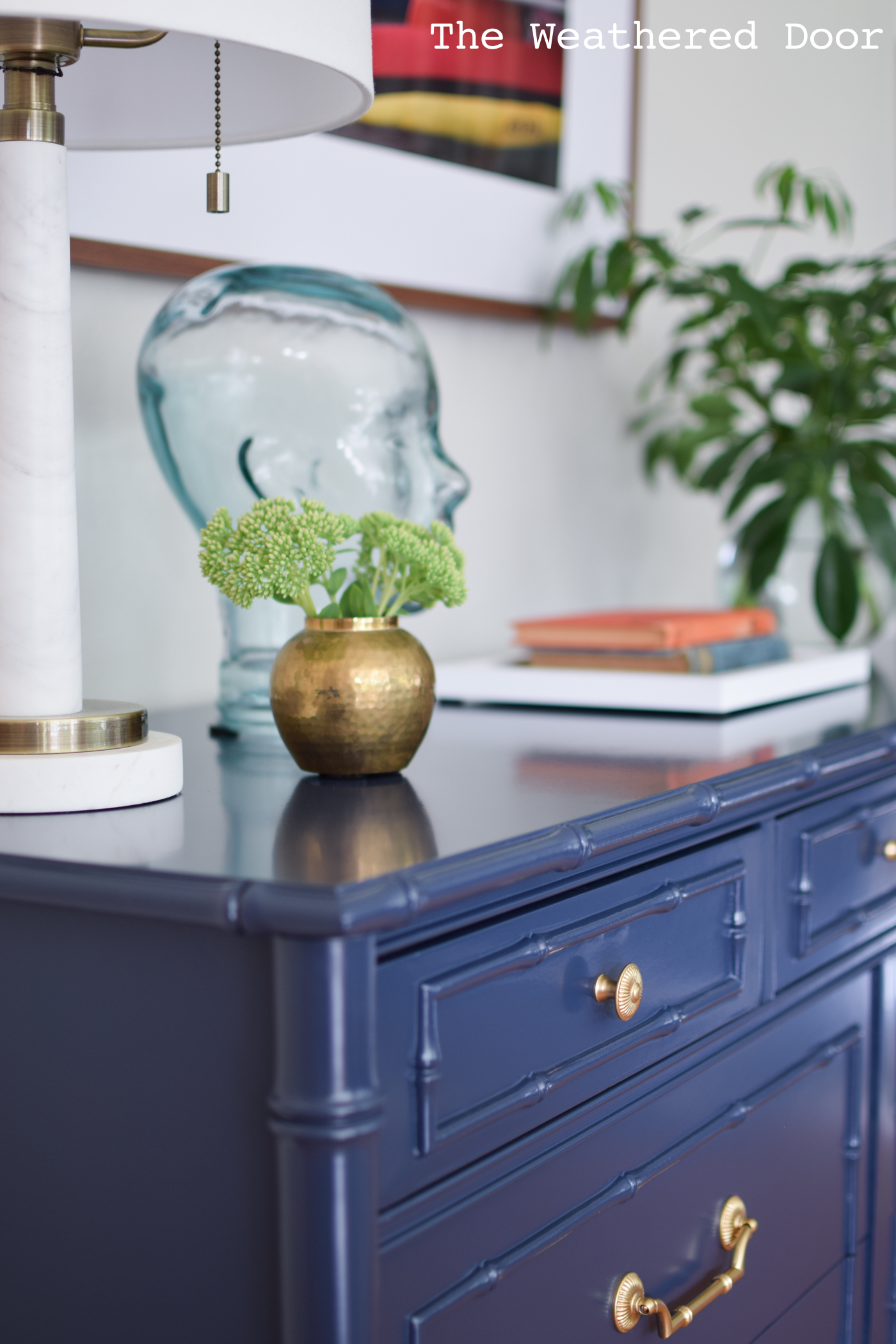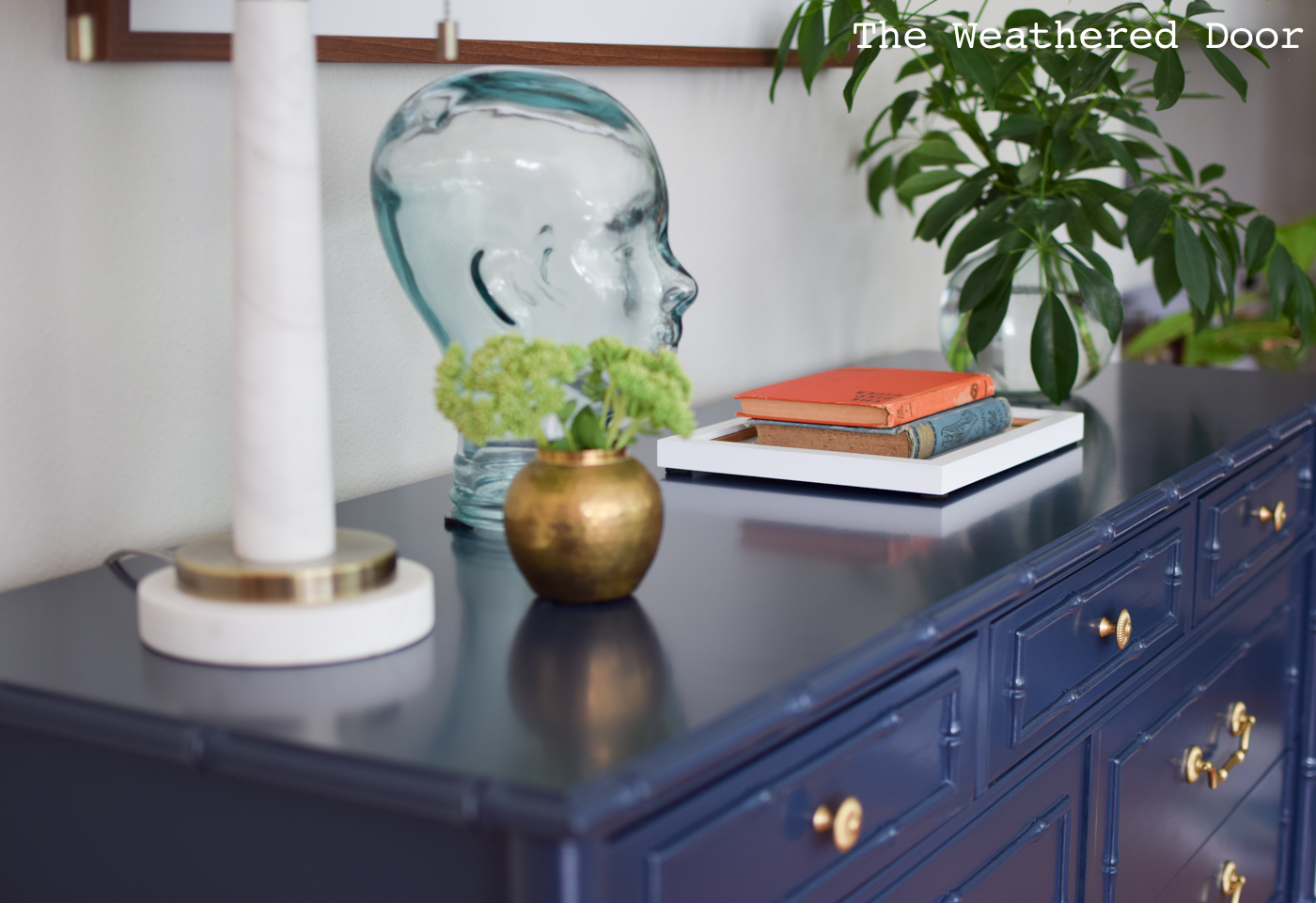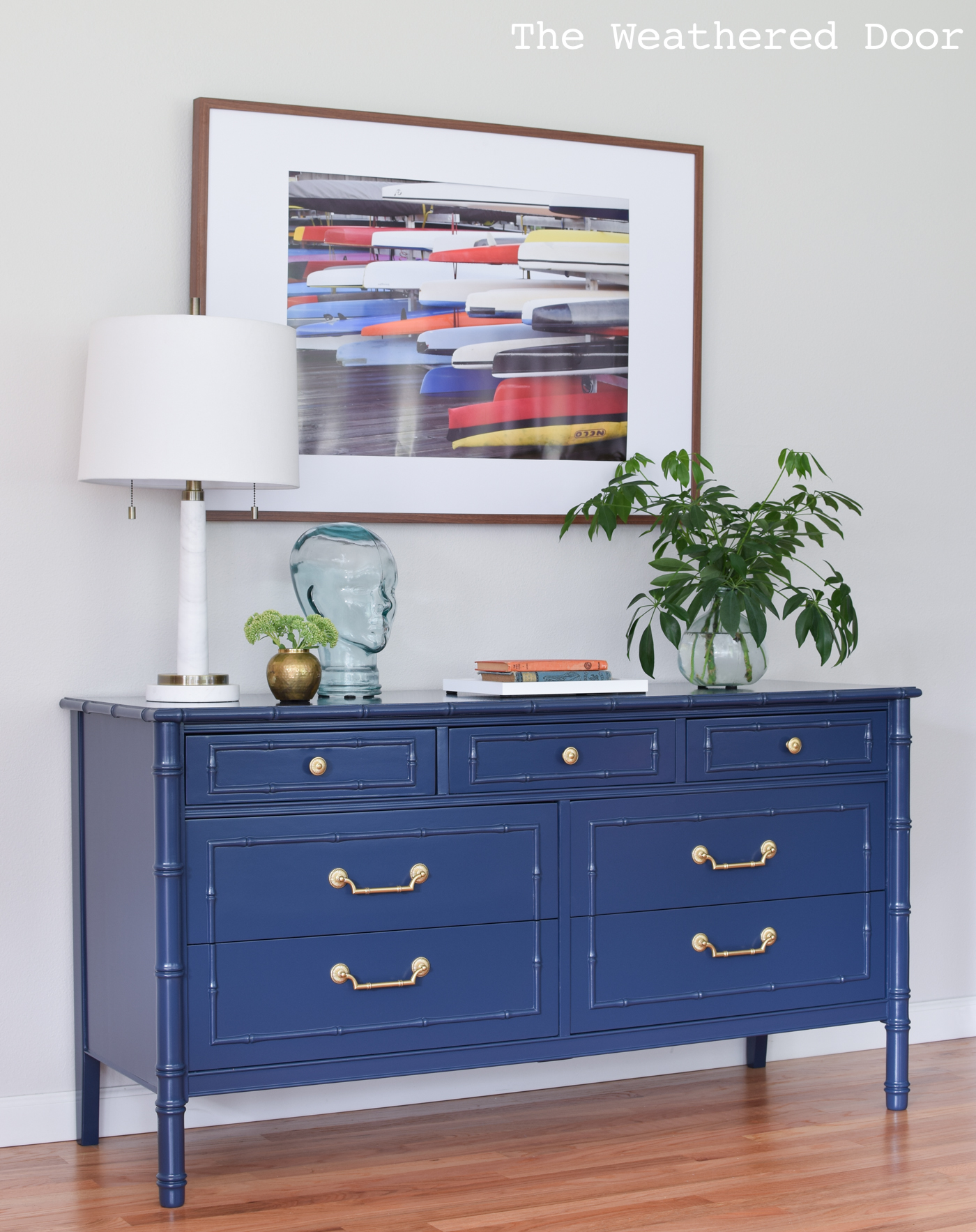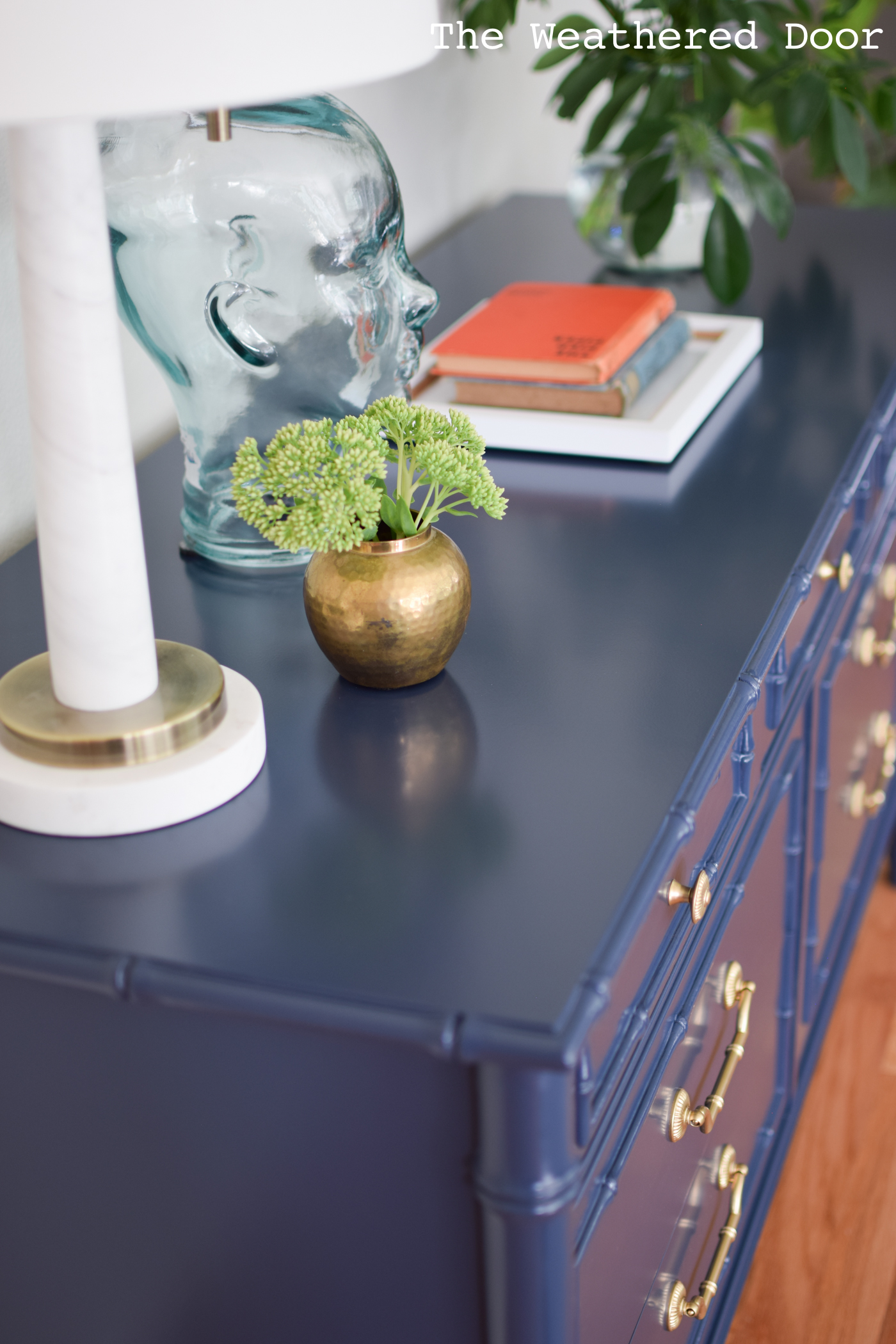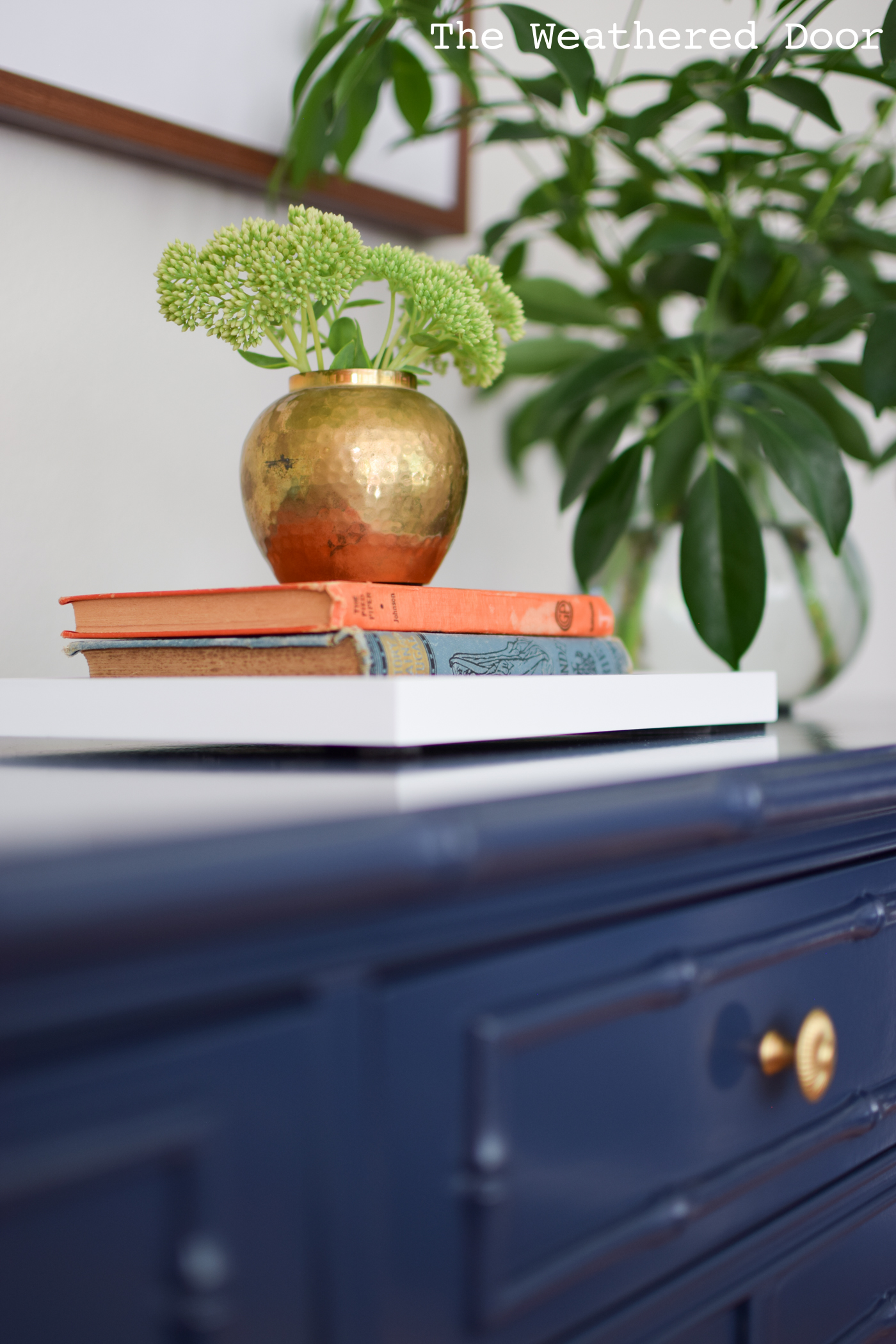 It feels great to have this piece done! I'm also working on another mid century modern credenza painted in Satin Impervo that you have to see the before & after of. Thanks for reading 🙂
-Reeves